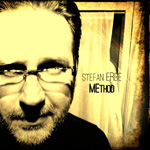 A first sign of the continuing high fan acceptance was in 2013 the reception of the very variable album Method, which would again stand for another era of Erbes compositional arts. Each of the 13 tracks has an inovative feature and was chosen as the best album of the year of the Schallwelle elections. Method is certainly one of the most important albums I have made and stands in a row with Light of Sirius, Intermediate and the 2020 album Nachtlichter. It has just this special thing what you can not describe, but (perhaps) only hear. But also to choose the right track order is and was a quality that helped me to create the right arc of tension. I always invested a lot of time in the visible part of a CD, but with Method I left myself even more room for the cover and the final mixing. This "Method" was then also the name giver for the project and put almost perfectly the current Erbe-music-principle in the center. Method is quite commercial and has less traditional aspects. I find the term "Synthetical" very appropriate and would like to name Albrecht Piltz (former Keyboard author), who used and (remains to be determined) probably invented this term. It ideally describes the combination of electronic music with fluffy beats, embedded in slightly sequenced and melodic elements. Besides Cloudcontrol, the third Wunderwerk and What a perfect Day still stands out especially New York that is a remixed version of the first Carpenter Escape from New York main theme.


One year later Legacies was released. 2014 was the first real anniversary that would have deserved a best-of album. But I "celebrated" it differently and thought about how a Erbe album would have sounded exactly 20 years ago with the technical possibilities of 2014. So my realization of the compositions had been virtually scaled back and I dissected the pieces according to the working methods of the first albums. Of course the result sounded different from Cosmic Dreamland and Light of Sirius, but it also sounded different from Method and the albums I made before that. It was of course a challenge to keep the bar high after Method and make a good album out of Legacies. The pieces have become more direct and reduced in their style and also draw their tension from the different sound constrasts. The remix to Sound of Sky was added as a bonus. All other tracks, on the other hand, stand for 20 years of musical review, but again not as a best-of.
In 2014, in addition to the own album production, there was another exclusive historical note. For the first time Steve Baltes and I cooperated together on stage. A first magical live moment was created during the Sound of Sky shows in Bochum and it was immediately clear to both of us that the bundling of both sides' abilities not only had potential, but would be the birth of a new great electronic project. In the past, with a few minor exceptions, I was not used to sharing my musical ideas or even giving them to other hands again. Steve, however, has this gift of taking each track and the idea behind it and making it better and changing it so that the song has a whole new look. I think this synergy has changed both of us in a lasting way and, in addition to the friendship we've gained, has added musical elements that neither of us would have been able to do on our own. Unlike my solo albums, we get together every 2-3 years to start a new project. I really hope that we will be able to start something new in 2021.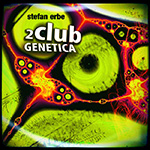 The working methods from the joint live events have also expanded my own possibilities almost unnoticed. If I had otherwise produced rather quite classically DAW sequencer-fairly, I would now also create more and more live arrangements, which would find the way to the next albums notated-unedited 1 to 1. In fact, this can be heard for the first time on the second Club Genetica in 2015. Many of the recorded solos fall into this manufacturing pattern and have a similar vibe to the first Baltes legacy product called S-thetic². The title track of the B&E album I then also released in the first original version on the 2CG and describes above principle of both music projects in a very understandable way. 2Club Genetica is not a direct continuation of the first CG album. It is rather the name continuation to tracks which somehow all fit to synthetically produced fluids and substances. I was already thinking after the first completed track of bluishly iluminated fluorescents that would be dispensed in a futuresque club, midnight to strange creatures. The final soundtrack definitely fit the bill. The tracks have a swinging sound throughout and follow the idea of moving from A to B in a very casual beat. Hydrogenetica is probably one of the most distinctive hits, along with the fourth Wunderwerk, as well as Move it and the S-thetic bonus. But also on this CD everything fit into each other, even if some Berlin School lover might have wished for a few more retrotunes. It has just become a real heritage-synthetic again.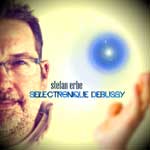 The most time-consuming and probably most grueling project of my music career so far is the 2016 album Selectronique Debussy. I had been working on it for more than 16 months and am still amazed that it could be finished at all. The trigger to make an entire album of only Debussy interpretations came from an external request. For the first time, I had been tempted to produce an album for an external label or distribution channel and sketched out some initial ideas back in 2015. My client promised a lot, but ultimately could not meet the distribution expectations that could have convinced me to give the compositions out of hand. After receiving a mediocre draft of a possible record deal, I had decided to keep the music with me and distribute it as usual through my own label. Never change a running system I thought. How true, because this music concept has also worked out. SD is a mixture of interpretation, complementary arrangement and inspiring new composition. The music is quite sophisticated and stays notated very close to the original. As a result, the musical structures were of course completely different from the usual Erbe releases.However, in order to create a meaningful arc of tension, the tracks were orchestrated quite differently and are often full of detail. This calls for intense listening and the concept of experiencing the album multiple times. Claude Debussy's pieces are fantastically beautiful and offered a stunning option of varied interpretation.
Additional Erbe compositions complemented the Debussy arrangements in a very contrasting way and brought to light some unusual sound structures. I'm sure this album gave Erbe disciples a run for their money. It is just not a typical Erbe album, but it has a quality that fills me with pride. I'm also sure that there won't be so many electronic artists who would be able to do a project like this. It's very different from Tomita, William Orbit or Schiller, who have been much more direct in their projects of classical music realization. Selectronic Debussy uses sounds and tones that significantly alter the original notation. Where a piano played a part in the original, I used an ambient sound, a filtered surface or something else abstract. This gave the compositions a completely new emphasis. One example is the Sunken Cathedral, which in its new ambient form combines the sunset and the surrounding water worlds very impressively. Perhaps orchestrated classical music lovers will turn up their noses here and the traditionalist sequencer fan will hear too little EM grid, but for me it was a completely new and very witty approach. In my opinion there is no real music drawer for this CD and its music. If you want to dive into it, you should get rid of all patterns and specifications of classical music in advance. Possibly Selectronique Debussy is (m)a masterpiece and I will still need a little time to understand it so completely myself.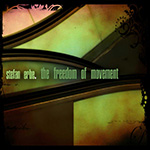 Oh yes (didn't we already have that in vol2), there was also a new Free Download Album. The Freedom of Movement is the annual gift to send unheard and unreleased stuff into the wide round. A bit too unnoticed as I think in retrospect. But that's surely also due to the radius of action of my work and the fact that sometimes there is perhaps too much output in the Erbe universe at once. On TFOM there are also two pieces from other compilations. One is the great Into Sunrise (Schallwende Schallplatte) and only one Step, which can also be found on a B&E album. Otherwise, no problem and as always, you're welcome!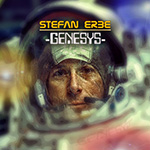 For a long time I had not dealt with the astronomical things musically, which I would finally catch up in 2017. However, there was only the idea of the concept and no real astronomical event. I was much more inspired by the idea of having a journey through space accompanied by a synthetic and not real character.GENE would be its name and add some selective moods for the album. But only so much that the head cinema would generate enough own imagination material. Thus the name refers also only indirectly to the genesis, but much more to the system GENE just GENE SYS. Nevertheless, the story offers a lot of room for own interpretations and offers a basis to go on your own musical journey to the edge of the universe. The fact that there is still a little red thread on it helps to catch the track moods. The music is space sound heritage IDM, to describe it in four words. Crisp and entertaining. Equivocal is EM of today and All the Stars is my Greek bow to one (m)of the idols. Albeit with typical heritage asides. The story to "Jiensis" (that's how it's pronounced correctly) is consistent and a typical Erbe stylistic device.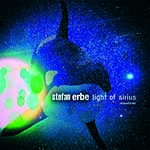 Every now and then the musical past catches up with you and you look back, mostly emotionally. So also with the album Light of Sirius. First-time listeners of today will certainly not be able to take the spirit of the album as the premiere consumer from that time. It just plays a role, when one has heard what for the first time and experienced. In the consideration to vol. 1 of this Best of series I had already referred to the production errors of that time. Thus I always carried this stain of the bad mastering in me and decided now nevertheless again hand to put. Only the remastering of the original recordings was in the room and no new arrangements. In addition, I had found 3 tracks that were exactly from that time and somehow asked me to find the way to an album. No sooner said than done, the best-of tracks from LOS can be found on Selectronisch volume 1.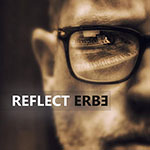 The last album that I would like to finally highlight is Reflect. It was created at the end of 2018 and beginning of 2019. The process of completion was here rather fluid, I had already produced the digital version in 2018, so the decision matured the physical CD something to pimp and treat her to 3 more songs. Reflect is thematically very ambitious and combines the implementation of environmentally relevant topics and man-made problems and their abysses. The idea to reflect himself and his imagination in his music offered some starting points. The music on Reflect is quite angular and edgy, often using stylistic devices that are direct and include a harder beat. The Child of Aleppo was the first track on the album. It was written at a time when the world was looking at the Middle East and had to ask itself again and again, why does humanity allow so much suffering. The TV documentary The Children of Aleppo told the stories of different children and their incredible lives. For me, the occasion was to scatter my thoughts and try to process my reflections tonally. Reflect is, in the series of recent albums, an album with a symbolic character. All the tracks always had a thematic idea first, and then the music emerged. This way of working was a real contrast to the previous releases and leaves a unique album. To highlight tracks to use them on a best of album was really difficult, because each piece of music had become something great.

At this point my review ends and I deliberately leave out the year 2020. The last albums are simply still too fresh to consider them on a best-of album. I think that they can then be the beginning of a new retrospective in 2028. I promise to remain active and to continue exploring the Erbe universe musically. I would be happy if you would join me in doing so.
Oh well, why not Wunderwerke. We are still planning to make a whole Wunderwerke album. And then it should be called like that.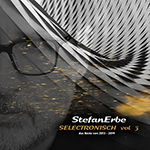 Selectronic vol.3 is also free and can be downloaded for free until further notice. Some of you already used the offered donate button. Many thanks for that. It is of course an appreciation for my invested work, but rather the proof that music has not only an ideological value. I am also happy about the numerous feedback and encouragement for this triology. Here you can find Teil 1 und Teil 2. Here you find a complete Discography.

Best
Stefan Erbe
05.01.2021


01 Daystarter 2014 / Legacies
02 Cloudcontrol 2013 / Method
03 Equivocal 2017 / GENESYS
04 The girl with the flaxen hair 2016 / Selectronique Debussy
05 The child of aleppo 2018-2019 / Reflect
06 All the stars 2017 / GENESYS
07 Hydrogenetica 2015 / 2Club Genetica
08 Wunderwerk 3 2013 / Method
09 Here comes the news 2018 / Reflect
10 Into sunrise 2016 / The freedom of Movement
11 This city never sleeps 2014 / Legacies
12 Le temps perdu 2015 / Selectronique Debussy
13 New York 2013 / Method
14 S-thetic (Original Edit) 2015 / 2Club Genetica
15 Dr gradus ad parnassum 2015 / Selectronique Debussy

> Download File<
(Zip Archiv - ca. 150 MB - )