If this is the first time you have read about a free Best of album, you should first read the story about the first Best of album. This can be found here. For those who actually already know the premiere journey of the Vol1 download, I now open another insight into the creative period of the Erbe universe between 2005 and 2012. As already indicated in the first part, a musical productivity gap had crept into my vita between 2002 and 2004. To be honest, I can't reconstruct exactly why there was so little musicality. Of course, there were always private and professional changes, which took influence on the amount of tonal output, but that it would not even make a Erbe-Silverling in the wide world, is in retrospect somewhat surprising.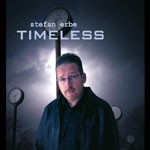 From today's point of view, there is little negative to write about the 2005 comeback CD. On the contrary, Timesless (ok, the title has been used a bit too often even back then) still convinces today with great, partly also bizarre ideas, as well as a Erbe sound continuation, which moved away from the typical EM scene more clearly than originally planned. Timeless is one of the exemplary works in the Erbe tradition of making a very commercial album every now and then. But there was also a renewed sales risk for the current and upcoming records, because the more the music moved away from the traditional music scene, the more difficult it became to build a complementary fanbase that could hear my music through other channels. As with many other artists, the loss of radio shows, fewer concert options, and less general interest was clearly felt. Reason enough to develop distribution and not only play the music live at my own events, but to build a name for myself through years of guerrilla tactics.
Although I was able to sell a lot of CDs in the first years, there was no repeat-buying automatism. Many fans of electronic music had gradually turned away from the genre. This was also due to the fact that there were few innovative ideas of the established greats, the media had no interest in the music and also hardly any musician managed to join the circle of pioneers, neither commercially nor artistically popular.However, I was always lucky to develop my own options that allowed me a permanent presence. Mostly, however, it was events that I either developed and implemented myself or I was lucky enough to be invited by media and concert promoters. My commerciality, especially on the current CD helped quite a bit. Thus, I was not only committed to the traditional track such as astronomical institutions, although this had become an accompanying heritage image since the beginning. Even if Timeless did not serve this in its entirety, I was always able to use my music in a very variable way.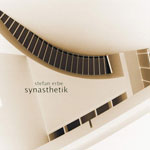 Synasthetik was another (successful) attempt in 2006 to be successful not only via sales CDs. As the second free album, it united various tracks from the last 10 years that had not made it onto a regular album. Since the music had very different origins, it was not a high-class masterpiece, but rather a small first musical review without best-of ambitions. Synasthetik had a symbolic value for dealing with artistic existence without financial risk and was quite neatly placed in the consumer's favor. Whether it would have needed the album remains unanswered for me. It has its qualities, but also a few lengths that might have been omitted from today's perspective. But if you consider the time in which all this was created, everything makes sense again. As an artist I needed this release to develop my own perspectives from the feedback of my listeners.


Speed of LIfe as a 2008 CD had some parallels with the 97 album Kunststoff. However, it was not the most significant production in the continuation of their own music. It lacked a bit of a coherent concept and was subject to the technical changes in my studio. I had already left the analog production level for some time and composed, produced and mixed mainly in the computer. The proper use of digital synths, samplers and effects also had its downsides. Especially when the use of these tools reached creative limits. In retrospect, Speed of Life is the continuation of Timeless and offered similar songs as the 2005 silver disc. Probably this is also my exclusive personal view, when I state for myself that it did not bring any significant musical contrasts or innovations. Nevertheless it is a good album. However, without the claim of the perpetual renewal and change of their own musical concepts.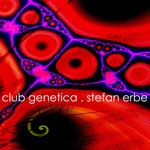 The two following 2009 albums Club Genetica and Inside the Images were based on this important concept that the next album should be clearly different from its predecessor. Both CDs were based on a commission. Club Genetica, was a draft for a planned cooperation with a US comic artist. The product resulting from both elements was supposed to be marketed digitally and to let pictures and music become one medium. In the end, it didn't come to fruition because the visual artist expected a different kind of music and I didn't want to change the kind of music I was making at the time (yet). Heritage music is just heritage music. A reduction, that the music should stand as exclusive support for the pictures, did not come for me into question and I decided to throw the tracks again freely under the people. The result was a real hit, because not only with the outstanding track Wunderwerk I had created a very successful symbiosis on old and new EM. Club Genetica I had composed in about 3 months, using the musical flow that it sometimes takes to get great stuff done in a very short time. 2009 had a lot of real highlights. First, I realized a mega project in the city of Hagen and invited a lot of well-known EM musicians, the Hagen Philharmonic Orchestra and other artists to make music together for the 50th anniversary of the Hagen Planetary Model. The second would be the first time the Bochum Planetarium gave a concert. 2009 was the year of astronomy and I took advantage of the opportunities that arose. Both events were a great success, even if they needed a lot of preparation. Inside the Images put the Plabo event on a CD at the end of the year and for the first time I would also rearrange some classical pieces and incorporate them into the concept. Without my contribution to a sampler of the Bochumer Schallwende Verein, these classical interpretation skills would probably have remained unused, I had been able to produce the Pachelbel classic Canon et Guige for the sampler before. The sampler result at that time demanded more and I twisted the tonal basis of a few other classical tracks on suspicion. Who would have thought at that time that two more albums would come out of it. I also created a sampler from the concert of the planet model, which has probably become one of the most diversified EM samplers.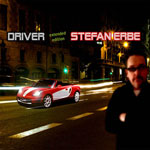 It is not surprising that the success in 2009 had done me particularly good and drove me to further musical processes in 2010. No less
than 3 albums were released this year. Driver and Tagwandler were the complete opposite of each other. I think that 2010 was the year of compositional controversies and I had finally perfected the principle of my eternal new development. If Driver entered the market of computer-playing trance and IDM music with its sound, Tagwandler was more ambient and experimental. Both albums really rocked. Driver distributed itself more towards the US market, while the traditionalists surrendered to the sound of the green album. The second daywalking Wunderwerk number would signal that more releases were to be expected and ushered in the next round of Erbe-typical sound expansion. In fact, the term Wunderwerke was also on the table as a name for the current best-of albums. Why I didn't use it will be clarified in the next article on Vol 3.


In the many years of my musical work I have always reflected and analyzed my results. The process of improving one's own music has always had something to do with change and with the mistakes one automatically makes. No matter if on a production, a concert or in connection with other musical occasions. I firmly believe that even today I am still in that process and can improve things. Anyone who takes the trouble to look at the Erbe albums will certainly be able to recognize this. Each CD represents another step towards the next level. Of course there are productions that describe this more clearly and not every time was as productive and sustainable. Making music is sometimes a craft in which creativity is only a part of the whole. But learning to use certain mechanisms and practicing automated processes is also part of it. The result is always the sum of different skills, which includes a little talent as well as mastering technology and its periphery.2010 I finished with the third free download album We are Generation Electronic. As with the previous two longplayers, the concept was to immortalize unreleased material on a virtual disc. These I had produced in the period from 2003 to 2010.


In 2011, Sound of Sky took place for the first time in Bochum Planetarium and I organized more live events that year than ever before. Almost every month, I would arrange an evening of live music there, which would always be thematically unique. I sometimes chose film music, arranged classical music evenings or organized restrospective EM evenings. Always I formed a mixture of original music and complementary compositions, and avoided from the beginning a low thought of simple djing. I am a musician, not a DJ, so I blended each theme into the heritage-expanded music evening. The realization that the monthly Eventieren would become in the long run perhaps nevertheless too much, decided the equalization on 4-6 dates in the year, to which I invited myself now also live guests, in order to stand together with you live on the stage. Sound of Sky has its 10th anniversary in 2021 and I am proud and very grateful to be able to do this together with the team of the Bochum Planetarium.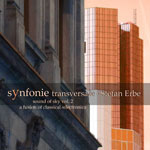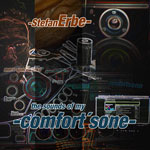 That 3 albums in 2012 take a look back at the Sound of Sky tracks is not only logical but very important. They show quite impressively how flexible my music has become in the meantime. The constellation of this ongoing creative process is certainly unique in the world of planetariums and their accompanying artists. The Sound of Sky vol1 sampler, which is available for a short time, is a compilation of Erbe tracks that have been heard more often in the planetarium. However, all tracks can be found on other albums as well and the compilation was realized by me only by popular request of my visitors. Also vol2 of the Sound of Sky series is an excerpt of an evening. Here old and new classical adaptations join on one album, as well as tracks inspired by classical themes. The complete music was arranged in 2 weeks of intensive work and I still wonder how that could work.
Sounds of my Comfort`sone is also a cross-section of various Sound of Sky evenings. Actually a bit more score and cinematic than some other Erbe albums. If you listen closely you will recognize some well-known blockbuster borrowings and homages. In addition, a Merkur remix by Erik Seifert has made it onto the album. The piece can be found in the original on the Planet Model sampler.
Since most of the music on the 2012 albums mentioned so far has also been from 2011 and earlier, there was still time for a fourth project that year. Emotiondesign heralded again a new Erbe era and should actually be located on the Selectronisch vol3. Rarely has the Erbe style been so piano melodic as on this album. The sound is often more sweet, even if there are a few poppy number. Emotiondesign has a very melancholic note and captivates with a lot of conceptual thought that was translated into musical elements.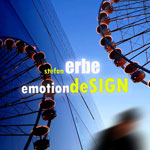 In conclusion, it seems that the time between 2005 and 2012 was not only extremely productive, but also very style-forming. The variety of projects and musical themes has opened up many new options from which I still benefit today. In addition to the discography, I would actually have to create a parallel list of additional concerts and collaborations that have not only influenced me musically, but have also been very beneficial in my work as an event and media maker.


Selectronisch vol2 is also free until further notice and can be downloaded freely. Donating for the artist is purely voluntary and not obligatory (even if he would be happy about it of course. Alternatively there are other worthwhile downloads in the store ;)


Thanks for your Support and all the best for 2021 A complety diskography you find hier. This is Teil 1 und Teil 3

Best
Stefan Erbe
29.12.2020

01 Sound of Sky 2011 /Sounds of my Comfort`sone
02 Radio Fre(e)quenz 2005 /Timeless
03 Emotional 2012 /Emotiondesign
04 Wunderwerk 2008 /Club Genetica
05 Skyliner 2009 / Driver
06 Sekundenschläfer 2010 / Tagwandler
07 Lichtspruch 2012 /Sounds of my Comfort`sone
08 Opus 23 Ballade No 1 _ Chopin 2012 / Synfonie Transversale
09 Jump (Play It Loud) 2008 / Speed of Life
10 Inside the Images 2009 / Inside the Images
11 Adrenalin 2012 /Emotiondesign
12 What we are 2005 /Timeless
13 Wunderwerk zwei 2010 /Tagwandler
14 The driver 2009 / Driver
15 A Place Like This 2008 / Speed of Life
16 Generation electronic 2005 / Timeless
> Download File<
(Zip Archiv - ca. 160 MB - )